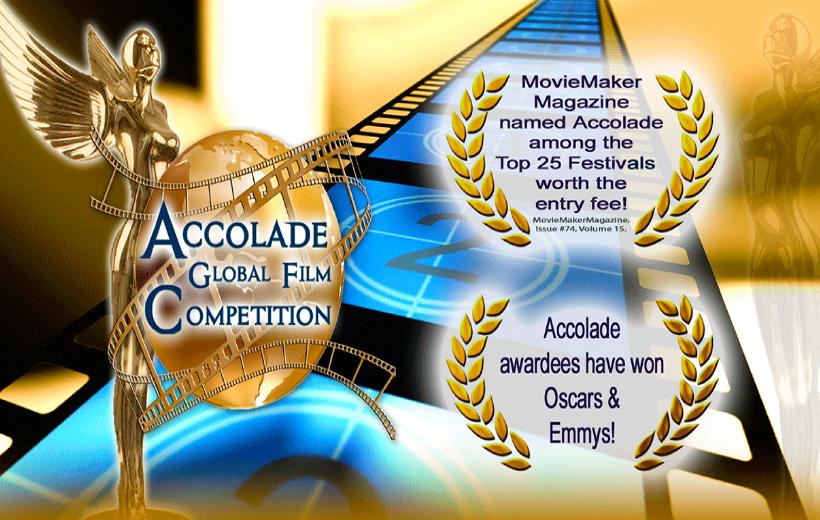 FOR IMMEDIATE RELEASE
Contact:
Kerry Chalmers
kerry@queerthemovie.com

queerthemovie.com
Ottawa LGBTQ Film "Queer" Wins Accolade Award
Ottawa Ontario, September 14, 2015 – Dream Weaver Communications Inc., has won a prestigious Award from
the Accolade Global Film Competition..
Award of Recognition for LGBT
This is the fourth award that they have received for their 90 minute narrative drama "Queer", which is intended to help closeted and recently out youth with their transition into the rainbow community. Shot entirely in Ottawa and Toronto, Queer features a unique approach to the complex issues facing todays LGBTQ youth.
This additional recognition from the Accolade Festival is an important step in their goal to promote the film internationally, so that it can be seen by and help as many youth as possible. If it helps even one youth live a happier life, or prevents one suicide, all of the work will have been worth it. Dedicated to Jamie Hubley, a young man who took his own life after being severely bullied for his sexual orientation, the cast hopes to share his message: that everyone deserves a place in society that is free from bullying and has acceptance for who they are, no matter what their sexual preference. It is an honour to Jamie's memory for Queer to be recognized with this award.
The awards go to those filmmakers, television producers and videographers who produce fresh, standout entertainment and compelling documentaries. The Accolade is an international awards competition that honors those who demonstrate exceptional achievement in craft and creativity. Information about the Accolade Awards and a list of the other winners can be found here: http://accoladecompetition.org/?page_id=3671
For more information contact Kerry Chalmers or visit Dream Weaver's website at dream-weaver.ca.